How We Can Help
---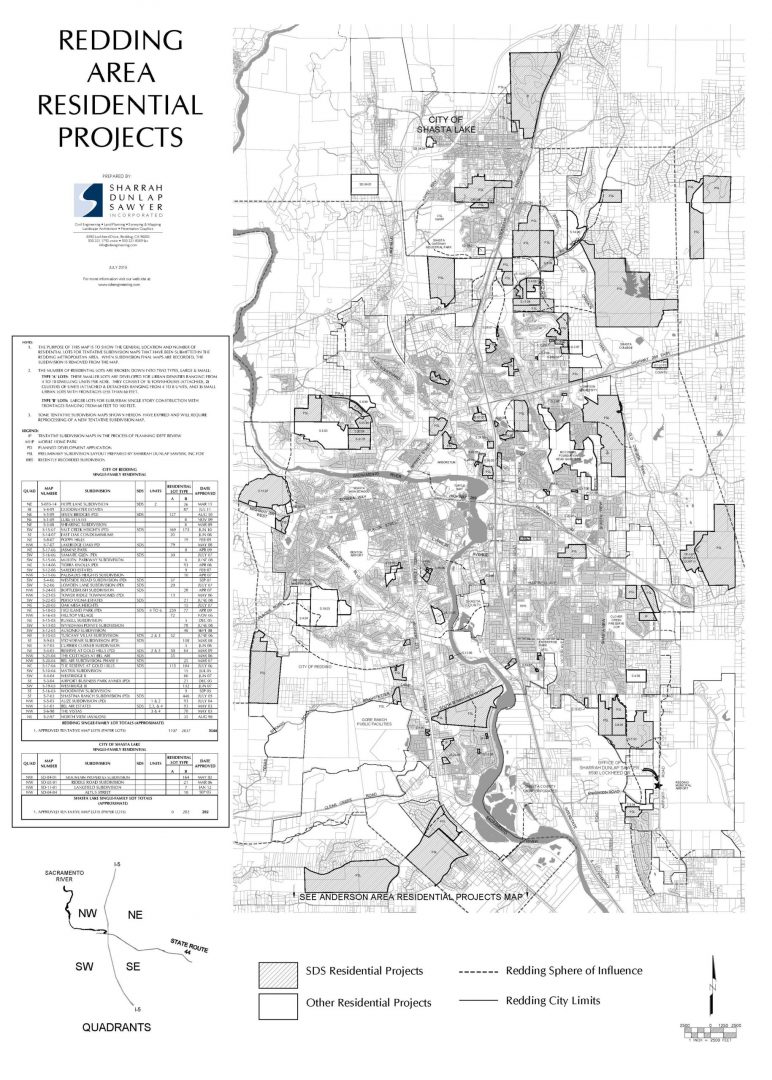 We have resources for developers, builders, architects, agencies, private land owners, real estate agents, and many others, to get projects moving and keep them on track.
Due Diligence Files
After 50 years in business we have accumulated a great deal of information regarding Redding area properties. If you're looking for information on a property, chances are we've worked on it or have done prior research on it.
Residential Project Maps
Each year, we produce Redding Area Residential Maps as a reference for developers, real estate agents, and other agencies. They identify new residential rooftops that have been approved or that are in the entitlement process.
'First Cut' Site Analysis
SDS offers a 'First Cut' site analysis of properties they may be interested in or properties being researched as a part of a due diligence process. Our significant in-house resources allow us to prepare a timely and detailed site analysis that will help a developer assess their risks and quickly zero in on the site that best meets their unique needs.
A typical 'First Cut' site analysis includes:
Planning info (general plan, zoning, development standards, etc.)
Traffic count history (where available)
Sound contours
Planning level topography (local city-wide topographic mapping)
Adjacent and proposed utilities (Community Master Utility Plans)
Analyze access, Waters of the U.S., FEMA, and environmental issues
Information regarding any major offsite infrastructure construction
Capital improvement fees
Timelines for entitlement process through local government agencies