Tim MacLean
Chief Executive Officer
Tim MacLean has earned a reputation for excellence during his 30 years of professional experience specializing in the analysis, planning and design of built and natural environments. Tim successfully manages projects through the increasingly complex regulatory process in conjunction with architects, engineers and other land development professionals to produce high quality, aesthetically pleasing, economically sound, environmentally sensitive projects. His work includes residential, commercial, industrial and public projects ranging in size from residential planting plans to new community master plans.
Prior to SDS, Tim designed projects in the San Francisco Bay Area, Virginia, Philadelphia and Chicago. While in Chicago, working for Rolf C. Campbell & Associates (RCCA), Tim's client list included: Cambridge Homes, D.R. Horton, Geneva West Corporation, Knauz Motors, Trammell Crow, Concord Development Corporation, Huizenga Enterprises, Meridian Development Corporation, Brookfield Zoo, Cook County Forest Preserve, Fenwick High School, Glen Ellyn Park District and the Illinois communities of Fox River Grove, Gurnee, Round Lake, Hawthorne Woods and Olympia Fields.
Mike Dormer
Project Manager / Civil Engineering
Mike Dormer has served as a project manager for Sharrah Dunlap Sawyer, Inc. since 1989 and has over 31 years of experience in the disciplines of planning, design and surveying in the field of civil engineering.  His work includes the planning and design of schools, residential subdivisions, parks, commercial and industrial projects and various public facilities from the South San Francisco Bay Area to the Northern California border. Mike is also experienced in the preparation and processing of assessment districts, including the creation and presentation of engineer's reports and assessment diagrams.
At SDS, Mike has served as the project manager and designer of more than 30 residential projects in Northern California consisting of more than 2,500 single family lots and 500 multi-family units. He has also designed numerous large industrial and commercial projects in the Redding area. Prior to joining SDS, Mike worked for Bissell and Karn in Pleasanton, California where he was heavily involved in the design and development of the Hacienda Business Park.
Surveying and Mapping
Josh Martin has 25 years of experience as a land surveyor on private and public sector projects throughout California, Oregon, Washington and Georgia.  Josh's career began in Oregon and Washington where he was a Survey Technician/Party Chief for the firm of Tomkins Land Surveying performing various types of surveys including Cadastral, ALTA, boundary and construction surveys.  Josh continued to build his land survey knowledge and experience as a Survey Coordinator with the firm of Prime Engineering in Atlanta, Georgia where he coordinated four survey crews throughout the greater Atlanta metropolitan area.
Josh joined SDS in 2005 where he serves as the Survey Manager responsible for oversight of all field surveys, preparation of final maps, records of survey, ALTA/ATSM land title surveys, topographic, boundary and right-of-way surveys and all aspects of construction staking.  Josh is instrumental in guiding SDS into leading edge technology including utilizing robotic stations and GPS systems.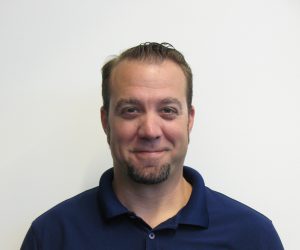 Ian Stripling
Civil Engineer
Ian Stripling is a skilled and talented civil engineer, designer and project manager.  His land development experience includes road design and the design of grading, drainage, pavement, water supply, waste water collection and storm drainage systems for projects ranging from small commercial developments to large residential subdivisions.
Ian specializes in the preparation of Storm Water Pollution Prevention Plans.  He has over 16 years of experience in storm drain design, hydrology, hydraulics and post-construction storm water mitigation plans.  He regularly participates in continuing education seminars and peer focus groups to keep current on frequently changing regulations impacting storm water management.  He has developed excellent working relationships with key personnel at governmental agencies responsible for water quality management.  Ian is also well versed in the preparation of Phase 1 Environmental Site Assessments which identify potential or existing environmental contamination liabilities. 
---